Bathroom Mirrors in Sydney
A mirror is an essential feature of any bathroom. It serves both functional and aesthetic purposes. A mirror has a reflective role, enabling you to see how you look as you fix yourself up for work every morning. It can also enhance the look of your bathroom, and make it look bigger than it is.
If your bathroom is missing this important feature, or if you need a mirror replacement or require a customised one, EBM Bathroom Renovations can help.
There are many different types of bathroom mirrors. When you come to us for bathroom mirrors in the Sydney area, our first concern would be what type of mirror you want installed.
To make choosing one a little easier for you, here's a list of the different types of bathroom mirrors: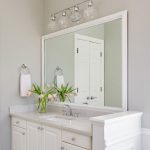 Framed
This is a basic type of mirror. Frames may be ornate or simple, and the mirrors come in different shapes, sizes, and designs.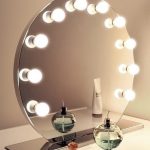 Vanity
Also called a makeup mirror, a vanity mirror has a hinge and is mounted on a pedestal on the dresser. It usually comes as double-sided, with one side having a magnifying mirror.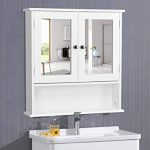 Medicine cabinet
This basic multifunctional mirror has a small storage space for medicine and other essentials. The mirror, meanwhile, is set on its door.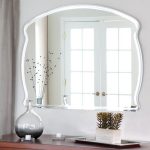 Frameless
This simple type of mirror has a buffed edge, and it pairs well with contemporary bathrooms. It can also complement a minimalist bathroom look.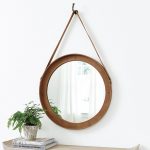 Captain's mirror
This is a simple round mirror that comes with a strap. You can hang it up against the wall to serve as a great focal point in your bathroom or a small vanity area.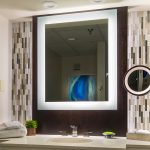 Lighted
These mirrors have built-in lighting that works well with contemporary bathrooms. If you usually apply makeup, a lighted mirror will function perfectly to help ensure you apply and blend your makeup precisely.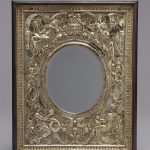 Venetian
What makes these mirrors stand out is the beautiful designs that are etched on the glass, which also serve as the border. If you want to add a feminine vibe to your bathroom, this would be a great choice.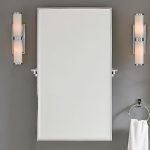 Pivot
Mounted to the wall, a pivot mirror has two hinged points, which then allow you to tilt the mirror as needed. Although it seems similar to a framed mirror, the hinged points make it flexible so you can direct it where there is good lighting.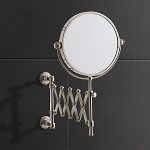 Extension
Otherwise referred to as swing arm mirrors, these are attached to a wall with an accordion mount. For people with cramped or tiny bathrooms, these are a good choice as you extend and contract the mirrors easily, and use them as you see fit.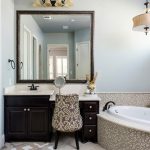 Custom
A custom bathroom mirror can be cut to your desired shape or size, or crafted to suit the space. You can have it etched or frosted or combined with coloured glass to make it an interesting bathroom focal point.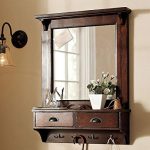 Ledge
These mirrors are also known as shadow boxes. Ledge mirrors have built-in ledges that can be used to hold bathroom products. So if you don't have enough storage for some of your bathroom essentials (e.g. soaps and beauty products), a ledge mirror will be a perfect choice.
Mirror finishes are available in silver, bronze or grey. The mirror you select can be coupled with frosted, clear or textured glass. If you need advice on what would best suit your bathroom space, we'll be happy to advise you so you can get a great mirror that will enhance the look and feel of your bathroom.
If you need for us to help you with your mirror selection, don't hesitate to call EBM Bathroom Renovations.
We're your trusted partner for bathroom mirrors in the Sydney area.
Schedule an appointment with us today