Shower Screen Installation Sydney
For over ten years, those in Sydney and the surrounding regions rely upon EBM to perform quality work at reasonable prices. At EBM, bathrooms are not one of the many jobs that we do. We only do bathrooms.
Specialising in bathroom refurbishment, renovation, and repair means that we have superior experience doing more in-depth bathroom work than most of our competitors. If you need a bathroom done right, we have the experience and the focus to perform the job.
Our services include shower screen installation and other repair, replacement and installation jobs related to your bathtub or shower. A customised shower replacement can completely transform the look of a dated bathroom without having to pay the full cost of a renovation.
Check out the EBM website to see the amazing work that we have undertaken for other clients throughout the area.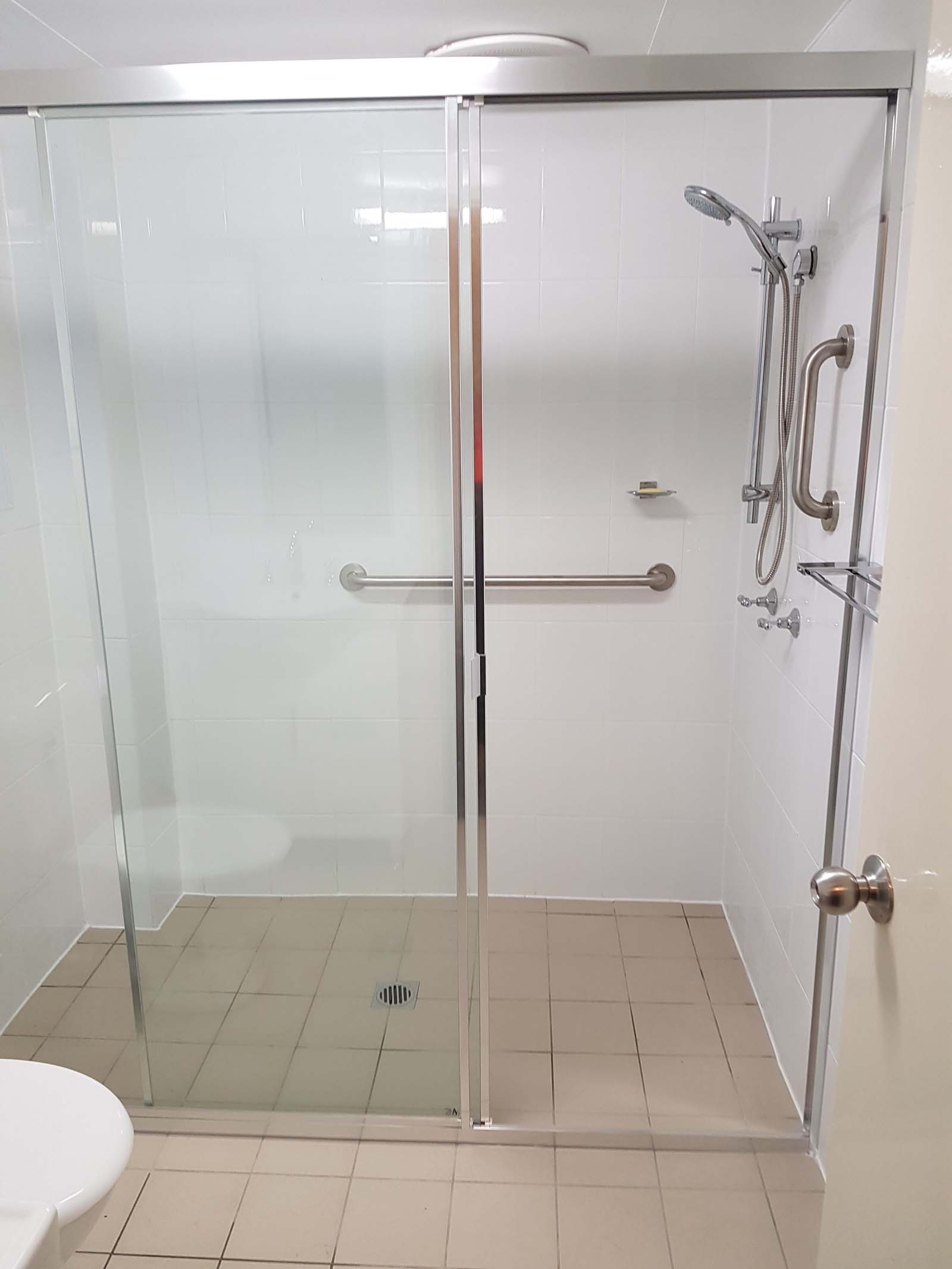 We can perform full-service work on repairing your shower screens or installing new ones. Whether you want a traditional sliding shower door, modern frameless screens, or anything in between, our team can help.
We will first come to your home to discuss your vision for replacing your shower screen. As we discuss types of screens, we will also take measurements and work to determine which options serve as the right fit. We then compare that to your desired budget to see what we can do.
Our shower services do not stop with screen installation. Our team can also inspect your shower to discover the source of leaks. Regardless of whether the repair involves a minor patch or replacing an entire seal, our team will do the job right. 
If a surface seal does not stop the leak, our team will effect a full repair and replacement starting at the subfloor level. We can also inform you if the leak has caused any damage, including mould growth
Client Service Is Our Top Priority
At EBM, we put client needs and convenience first from day one until we leave the job site. Excellent client service begins with clear and regular communication. We will keep you updated on the progress of your job and also report any problems or necessary changes immediately. Transparency should be every contractor's goal, and it is part of our pledge to every client.
We also respect our agreements down to the last detail. Our teams will show up at agreed-upon times and diligently strive to stay within budget while finishing the job within the proper timeframe.
Finally, we close out each job with a thorough clean up, getting rid of all debris, dust, and other trash. We want your first view of your new bathroom to be pristine and clean.
Our success at satisfying clients is reflected in our high referral and return client rates. We appreciate and value our clients, and it shows. 
Contact us today to learn more about what EBM can do to renovate, refit, resurface, or completely renovate your bathroom. Our friendly and professional staff can answer any question that you have about shower screen installation or a number of other jobs that we can do. 
You can place a call to 0433 477 177, send us an email at admin@ebmgroup.com.au or message us here.
We can also set you up with an appointment to discuss how we can help make the bathroom of your dreams a reality. 
Call us today to get started. Be sure to ask about our free consultations and our eco-friendly materials and designs.
Let EBM serve as your source in Sydney for everything bathroom.