Bathroom Resurfacing Sydney
Sometimes your bathroom needs a complete gut job. It does not function well as originally designed, or has a dated or awkward configuration. Other times, your bathroom needs a simple resurfacing.
Resurfacing your bathroom involves less cost and effort, but can create dramatically different results. Changing the surface of the bathroom, countertops, walls, and other features can give your bathroom the exact look you want at a fraction of the cost.
Whether you need to update the look to add value to your house before sale, or you just want to bring your perfect bathroom to life, EBM can help. 
EBM brings over a decade of experience to resurfacing and refurbishing bathrooms. Our team can help you get the bathroom that you need on time and within budget.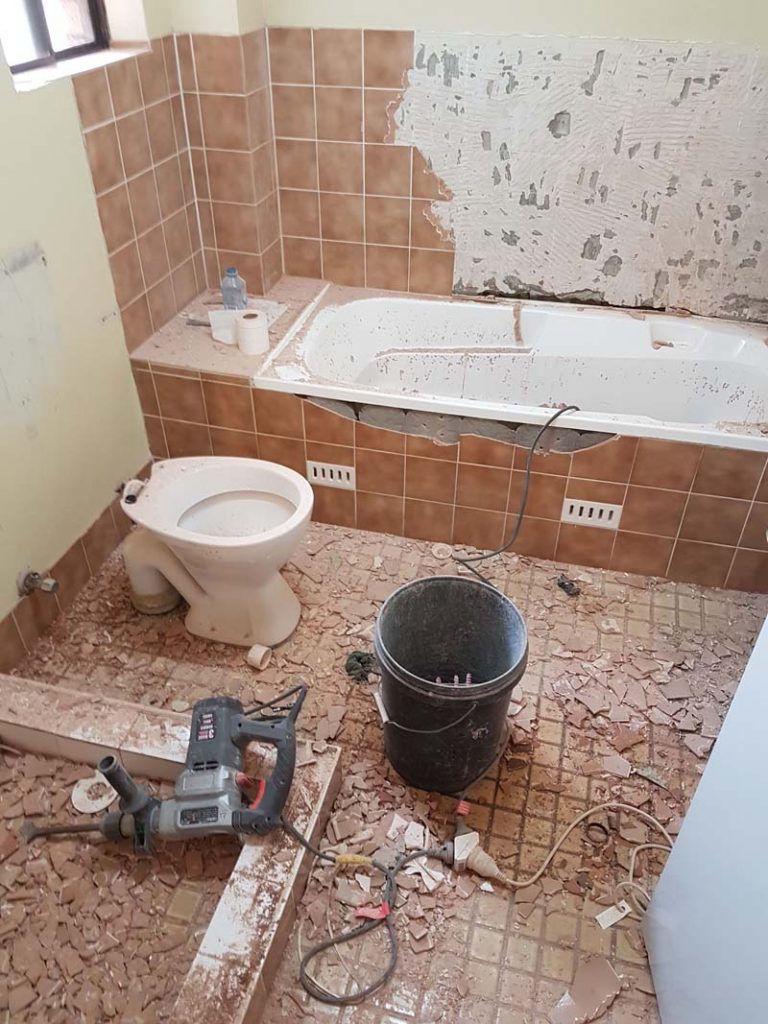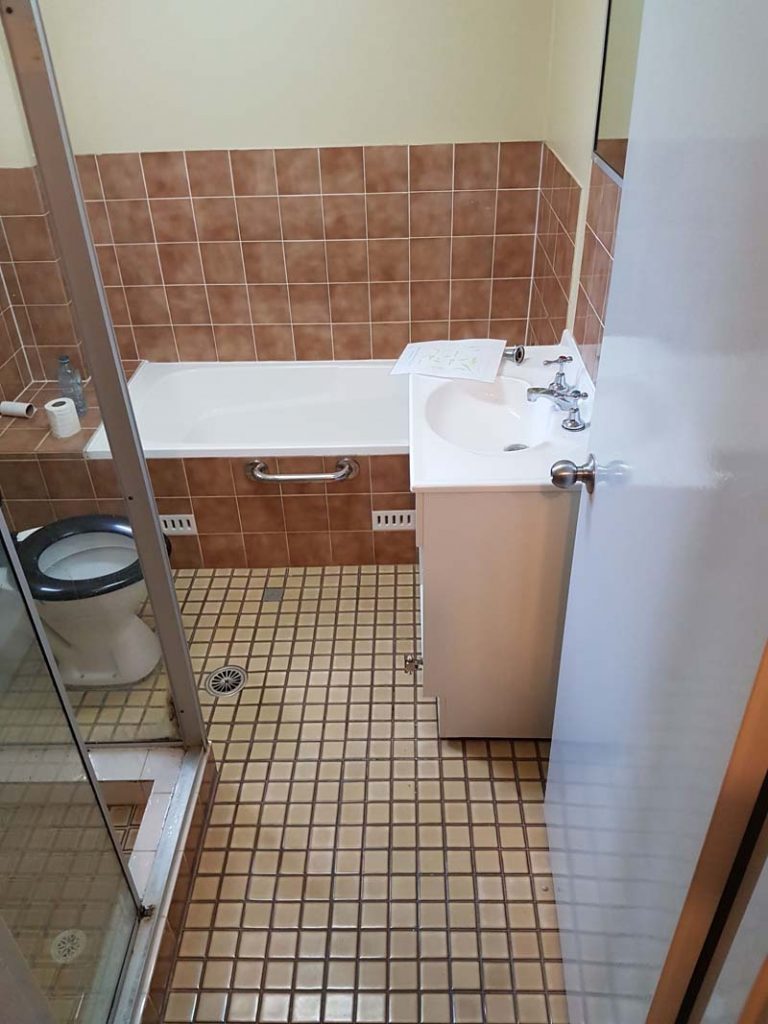 Meeting the client forms the first step in providing bathroom resurfacing. We speak at length with our clients to determine their vision for what the bathroom will look like. Also, we discuss budget, time, other constraints, and more. Then we take measurements to determine what we need.
Bathroom resurfacing can involve one or more surfaces. We can resurface bathtubs, counters, and sinks. Our team can also replace tile on the walls or flooring. 
In many cases resurfacing, also called reglazing, involves reinvigorating a tired surface. It starts with a full deep clean of the targeted area. Once completely cleaned, the surface then receives a thin enamel coating. A resurfacing job can restore the original look or provide a completely new one. 
While almost any ceramic surface in your bathroom can benefit from reglazing, it is most often done on tiled surfaces.
Next, the team starts work. Depending on the extent of the job, this could take one or more days to complete. We work hard to complete the job on time to limit your inconvenience.
The final step lies in making sure all of the details are right, including any new showerheads, faucets, cabinet and doorknobs, or other issues. We then complete the job with a thorough clean up. 
Bathroom resurfacing can also form part of an overall room facelift. Ask us about our bathroom facelift services.
Client Service Is Our Top Priority
EBM upholds the highest standards of client service, which have earned us high rates of both referrals and return business.
Client service starts with communication. We emphasise complete transparency with our clients. If we need to make a change or if something goes wrong, you will hear from us first. 
Respecting our clients also means adhering to all agreements with the client. Our experienced, trained, and fully licensed crews show on time as agreed. They also work diligently to get the job done on time and within the agreed-upon budget. 
Finally, we show respect to our clients and their property by thoroughly cleaning up when the job gets done. 
EBM serves as one of the top bathroom refinishing experts in Sydney for the best of reasons. We put our clients needs first while delivering the best possible bathroom work for a reasonable price.
Check out the full range of work that we have done across the Sydney region for homes and businesses.
Contact us today if your bathroom needs just a facelift, a full gut job, or anything in between. Our professional and expert team will be happy to answer any questions either over the phone or via message. They can also schedule you for an appointment.
See what over a decade of experience in bathroom work can do for you. Call EBM today. Let us take the first step together toward realising your bathroom vision.