Bathroom Tiling in Sydney
Tiles are a fundamental feature of bathrooms. They function not only to protect the walls and floor, but also to enhance the look of your bathroom.
If you're planning to have some bathroom tiling work done in Sydney, EBM Bathroom Renovations is your perfect partner.
EBM Bathroom Renovations will be there with you from the start. Our bathroom tilers are ready to help you make the most basic decisions, starting with something as simple (but essential) as choosing the best tile.
Tiles are manufactured using materials such as stone, ceramic, cork, concrete, metal, glass, and other composite materials. They have many applications and can be used as material for walls, floors, showers, and tabletops. They come in different shapes and sizes, too. They range from the simple square ones to more complex mosaics.
Primarily made of ceramic, tiles come in two basic types: glazed and unglazed. Glazed tiles are appropriate for internal use, whilst unglazed tiles are used as roofing materials. Tiling stones are usually made of onyx, slate, marble, or granite. Thinner types are generally used on walls since floors require thicker, more durable tiles.
For bathrooms, a primary consideration in tiles is water resistance, since bathrooms, by their very nature, have wet and humid conditions. Below is a list of bathroom tile options :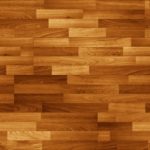 Vinyl
This low-cost tiling option is virtually unbeatable in terms of safety, comfort, and durability – which is why it remains to be the most popular bathroom flooring material.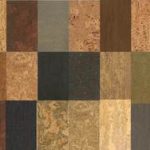 Cork Tiles
When it comes to comfort, cork tiles are a great option. This type of flooring is warm to the touch and gentle on the feet. Cork tiles also come in a variety of colours.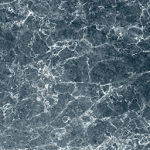 Stone Tiles
Stone tiles come in limestone, marble, granite, and slate varieties. They're durable and make an excellent choice when you want to add colour and texture to your bathroom.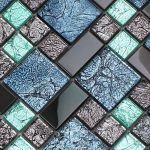 Glass Tiles
These tiles are aesthetically appealing and durable as well. However, you need to select glass tiles that are rated for floor use. Moreover, you need to choose textured glass to prevent slips and ensure bathroom safety.
Ceramic and Porcelain Tiles
If you prefer stone or wood lookalikes, colourful or patterned tiles, ceramic and porcelain tiles are good options. These are easy to maintain but can be hard on bare feet.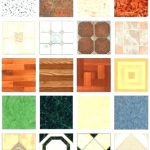 Linoleum Floor Tiles
Made of cork powder, wood flour, linseed oil, ground limestone, and pigments, linoleum is versatile, durable, and comes in different designs. It is also known for its ability to inhibit the growth of microorganisms naturally. It also repels dust and dirt, so maintenance is a breeze.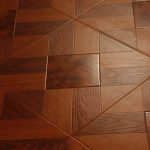 Plastic Laminate Tiles
Usually sold as planks, plastic laminate tiles are a good choice, especially for bathroom renovations. They are tough, durable, and easy to keep clean; however, they fall a little short when it comes to moisture problems.
Partnering with us for your bathroom tiling work equates to an assurance of clean, professional work. So aside from helping you pick out the best tile for your bathroom, our expert bathroom tilers are bound to do tiling work that's flawless and expertly done.
EBM Bathroom Renovations makes sure that every single bathroom tile is in its rightful place, and is securely fastened, leaving no room for gaps for moisture and dirt to seep through. Once we're done with the tiling job, you'll personally witness the high quality of our finished work.
Tiling work is an essential part of any bathroom project – whether it's renovation work or part of a house construction scheme.
If you have any questions or concerns regarding bathroom tiling in Sydney, EBM Bathroom Renovations is just a phone call away.