Bathroom Vanities and Vanity Basins Sydney
The vanity basin serves as the centrepiece of your bathroom. From the vanity basin, you wash your hands, brush your teeth, and gaze into the mirror to make sure that you look presentable for the day.
No matter how the rest of the bathroom appears, a dated, broken, or just plain ugly vanity basin will ruin the aesthetics of your entire bathroom. EBM can help you determine the best style to fit your bathroom needs.
With a wide range of styles now available from traditional to contemporary, now is the time to call EBM to install a new vanity basin for your Sydney area home or business.
Whether you need a new vanity basin to help make a house more attractive for sale or for your own enjoyment, EBM can help you to get the vanity basin your bathroom needs.
EBM has worked with clients to create beautiful bathrooms for over a decade. In that time, we have successfully worked with countless clients to produce creative, beautiful, and functional new bathrooms, complete with accessories including bathroom vanities.
Although duly proud of our work, we take particular pleasure in providing top-notch client service. This commitment includes complete transparency. If we encounter any problems or need to make changes, we always inform the client immediately.
Client service also includes arriving on time, ensuring that the job cost remains within the budget, cleaning up thoroughly on job completion, and more. Our work crews are all composed of experienced, trained, and fully licensed individuals who share our commitment to you, the client.
EBM aims to build strong client relationships. Our high rates of returns and referrals reflect our success in this effort.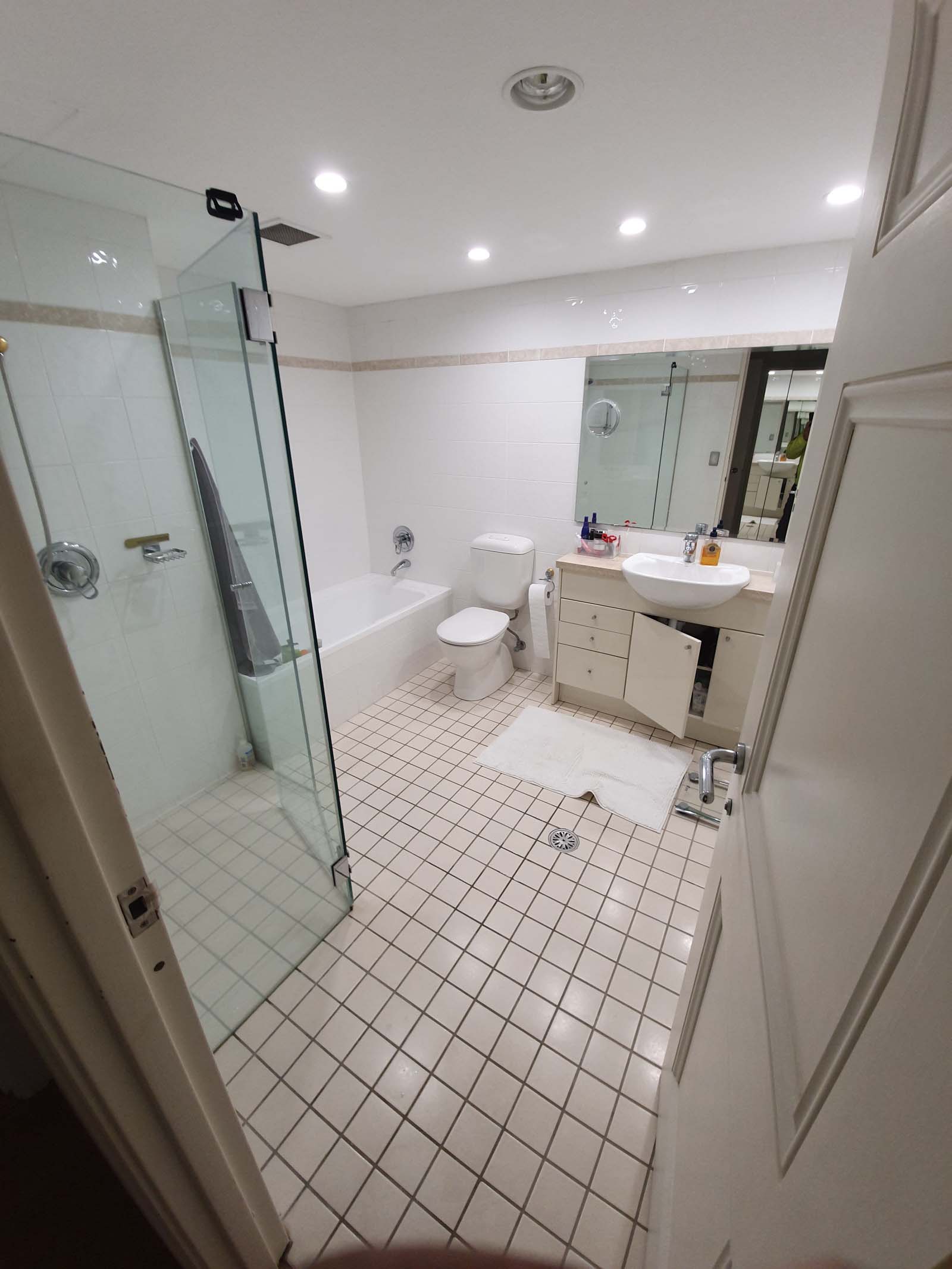 Your Bathroom Vanity Experts
The first step in getting you the vanity basin that you need to complete the bathroom of your dreams begins with our visit. We work with you to determine your vision, what you want, your budget, and any constraints within which we have to work. This allows our team to figure out your options.
If you have already selected a vanity basin for installation, we can examine the space and the style to make sure that it fits well both functionally and aesthetically. Our team can also make recommendations on additional changes to help your bathroom fully complement your new basin.
Fortunately, you have a wide range of styles of vanities from which to choose. Some mimic traditional or even antique styles, while others reflect modern stylings. We can help you to select one that fits, looks, and functions properly in your bathroom and its design scheme.
After the planning and design stage, our crews can start installing your vanity basin. Depending on the size and style, the time taken for this stage could vary.
At the final stage, we take care of the finishing touches. Details such as faucets, lighting, and knobs can make or break the look of your vanity basin.
EBM has served as the Sydney region's bathroom renovation experts for over a decade. Whether you need to replace a vanity basin or want to renovate your entire bathroom, EBM can help. Our team will work with you from day one to the final job site clean up and beyond. We believe in customer satisfaction and our referral and return client rates prove it.
If you have any questions about vanity basins or any other bathroom renovations or upgrades, please call today. Our expert and friendly team can answer any questions or set you up with an appointment.
Let EBM help you take the first step toward a bathroom that anyone would envy. Contact us today to get started.